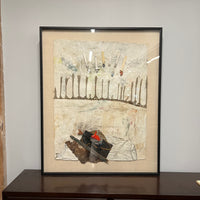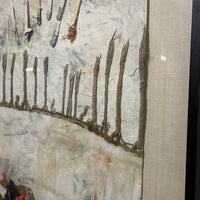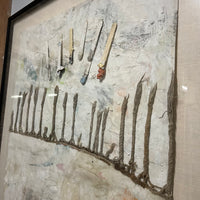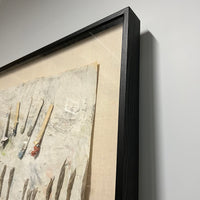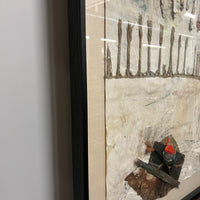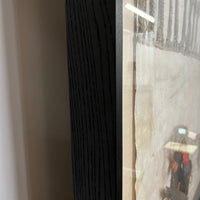 Impressively Sized Original Mixed Media Art by Karl Mann
Regular Price

$3,200.00

Sale Price

$3,200.00

Regular Price

Unit Price

per
Impressively sized Mixed Media, Framed Collage by artist Karl Mann.  It is 46" W x 56" H x 3"D.  It is presented on linen....floating in a dark frame.  
Karl Mann was born in Chicago in 1930. He arrived in New York City in 1948.  In 1955 he had his first solo exhibition of seed mosaics in New York City. In 1958 he started Karl Mann Associates, an international design company. In 1984 he sold Karl Mann Associates; and concentrated solely on creating art.  In 2002 he had a 50 Year Retrospective at The Viewing Room in New York City.  "During his early days in New York, he spent a lot of time at the Frick and the Metropolitan. He is a self-taught artist who is highly sophisticated, knows a lot about all different kinds of art, and is well read. An urbane man, he is at ease in both New York City and rural America. Other urbane, self-taught artists that come to mind are Joseph Cornell, Jean Dubuffet, and Jasper Johns." (John Yau-Art Critic, Arts Editor: Brooklyn Rail) "Karl Mann is an absurd relic, a hunter-gatherer. He haunts flea markets as if they were Neolithic campfires. He accumulates improbable objects by the hundreds and thousands, sometimes cramming them into rooms and rooms, and then, with an uncanny sense of aesthetic rightness, he puts everything together, perfectly joined and angled and composed…" (Suzi Gablik-Art Critic and Author)
Enter the content to use inside the accordion panel selected.